Share Squarespace. Grow your business.
Squarespace empowers millions of people to create an impactful and easy-to-manage online presence. Earn commission by helping your audience share their passions with the world.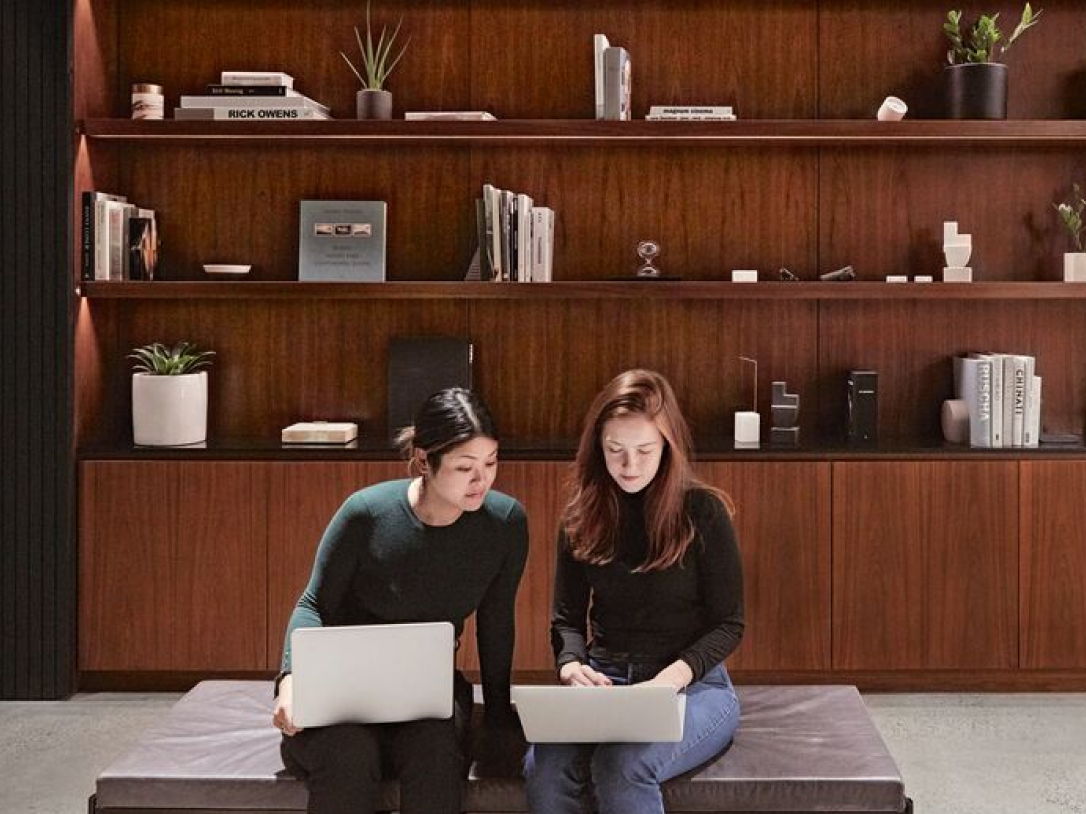 Here to help. Every step of the way.
We'll provide you with support, including creative resources and tracking links, so you can grow your business.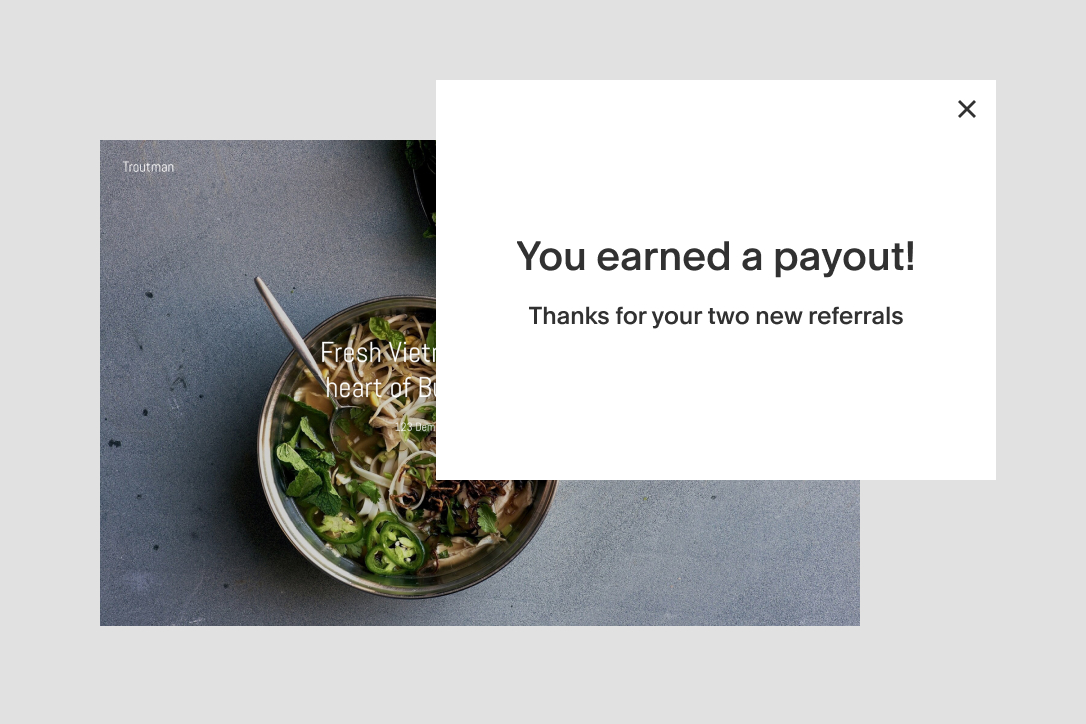 Earn $ per conversion
As an affiliate partner, you're eligible to earn payouts for every website or commerce subscription that you drive from a first-time Squarespace customer. Learn more about our qualified referral payouts once you apply.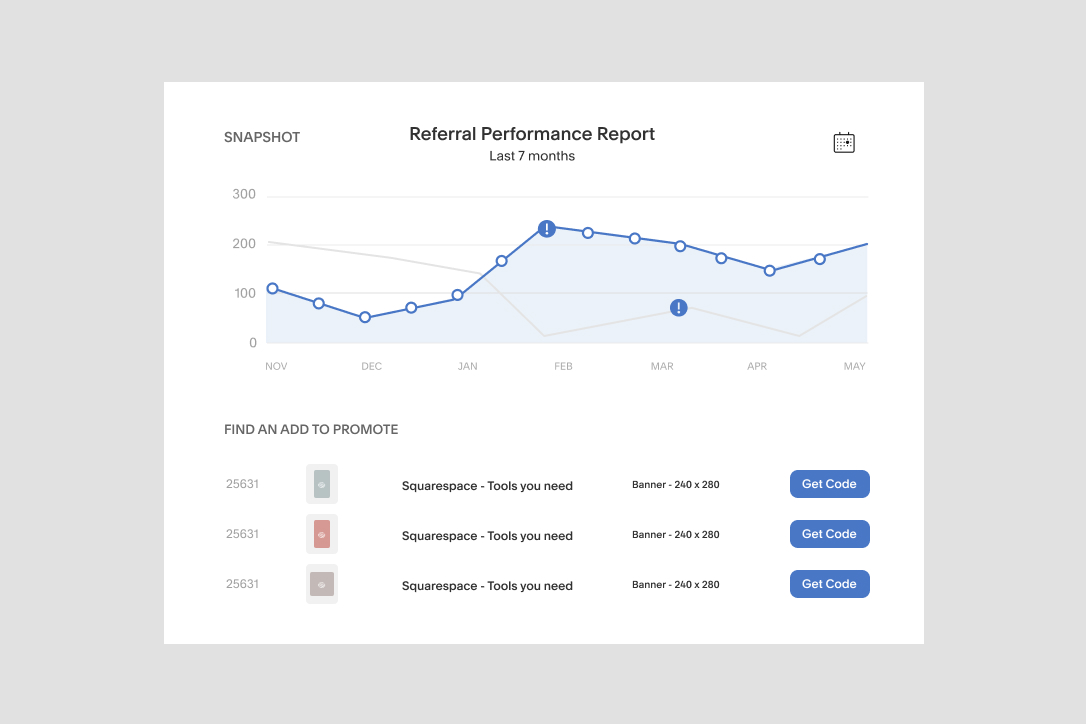 Unlimited referrals
Subject to compliance with our affiliate terms and conditions, affiliate partners can receive commissions as long as their audience is converting. We don't place caps on the number of referrals our partners can make in a year, so you can continue to encourage your audience to sign up for Squarespace.
"The Squarespace Affiliate Program gives me predictability and confidence. Squarespace products are best-in-class—so when I recommend Squarespace, I'm confident that I'm recommending products worth buying."
Steve, Site Builder Report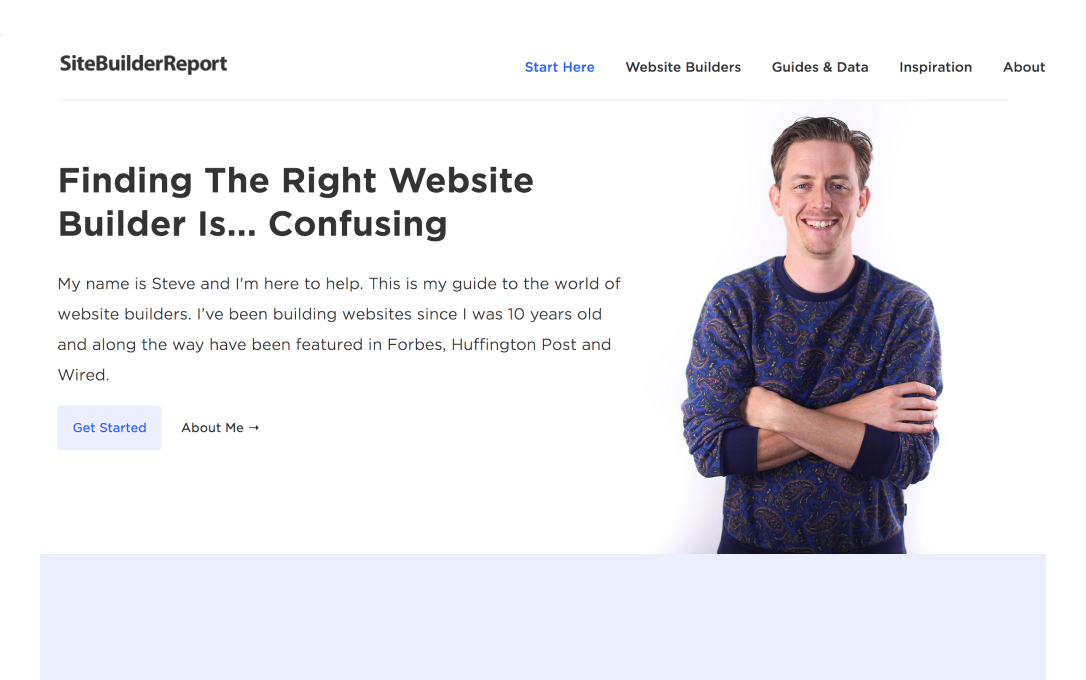 We'll be here every step of the way.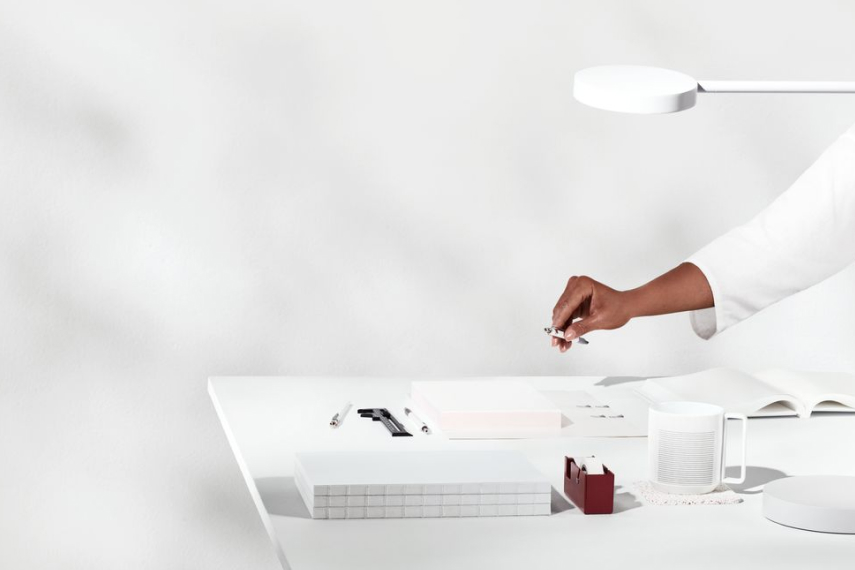 Access to creative
Never stress about assets again. We'll share fresh creative regularly so your audience stays engaged.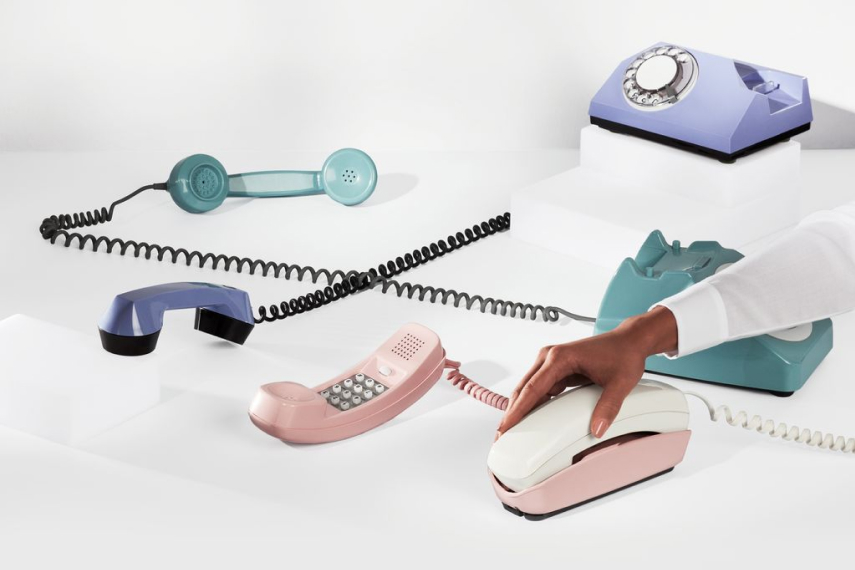 Consistent communication
Stay informed on all of Squarespace's latest features and platform updates through a monthly newsletter.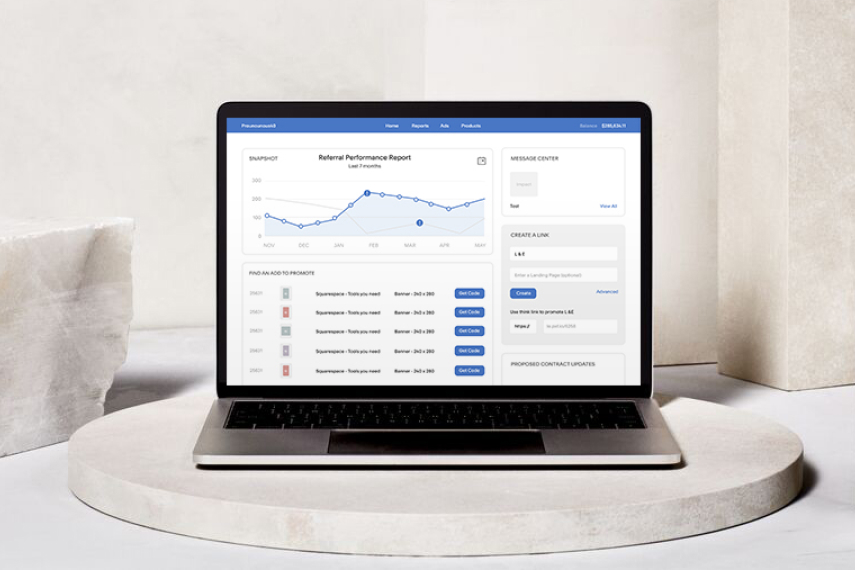 Performance transparency
With access to insights via Impact on the number of referrals and the commission you've earned, you'll have a full understanding of your work.
Frequently Asked Questions
What is the Squarespace Affiliate Program and how does it work?
The Affiliate Program is a service that allows participating websites to earn commission on sales referred to Squarespace using specially tracked links. We provide you with custom links and banners that you can post on your website. Then when a visitor you've referred to us makes a purchase, we'll keep track and give you a commission on the sale.
Is my website eligible for the Affiliate Program?
We accept websites that are relevant to our products and do not contain objectionable or offensive materials. We welcome all applications but reserve the right to refuse membership or revoke a membership at any time at our sole discretion.
Are there any fees?
There are no fees associated with the Squarespace affiliate program. It is completely free to participate.
Can I become an affiliate if I live outside the United States?
Yes. We accept affiliates from anywhere in the world, as long as Impact, our third-party affiliate platform, supports your country of residence. Please keep in mind that all commission payments are currently made in U.S. dollars.
If I have multiple websites, do I need to apply separately for each?
No. You should apply once, list all of your websites on your application and advertise Squarespace on any of them once you are approved.
Start earning more today with Squarespace
Squarespace reserves the right to accept or reject any application in our sole discretion.